How to Buy a Golf Club: A Comprehensive Guide for Beginners
Key takeaways:
Determining the type of golfer you are and your playing style is crucial when buying golf clubs to ensure they are suitable for your needs.
Consulting with a golf professional can provide expert advice and guidance on selecting the right clubs for your game.
Trying out different sets of clubs before making a purchase and trusting your intuition to choose clubs that feel the best to you is important in finding the perfect fit.
Introduction
Properly buying golf clubs is crucial for a rewarding and challenging game. Discover the importance of choosing the right golf clubs and gain an overview of the different types available. Enhance your performance on the course with this essential guide to selecting the perfect golf club.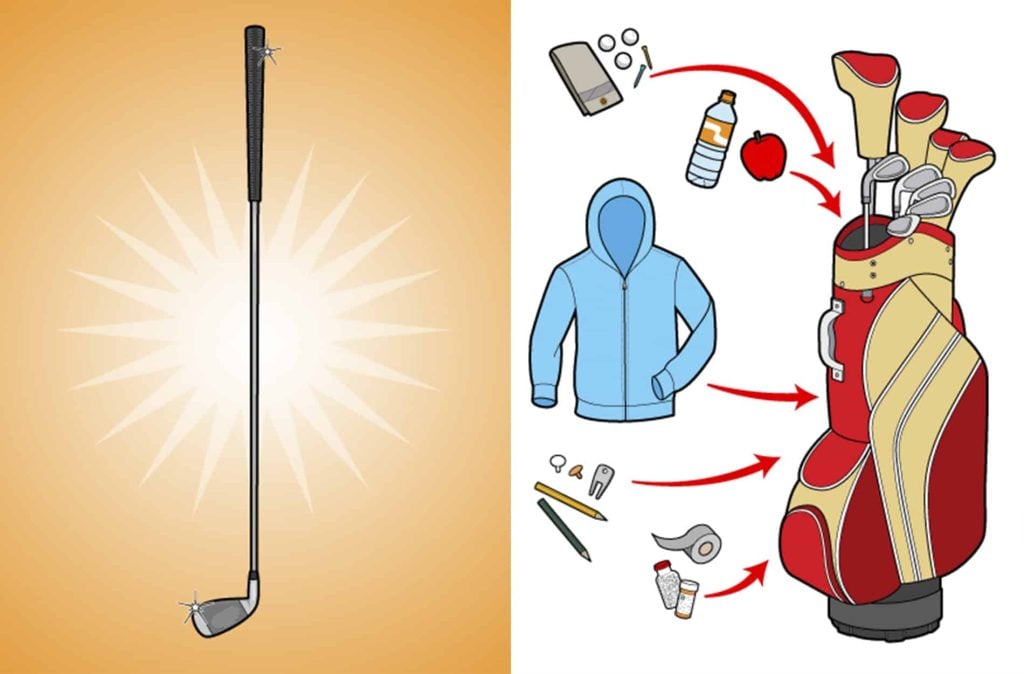 Importance of properly buying golf clubs for a rewarding and challenging game
Buying golf clubs is essential for a great game. Selecting the right clubs can improve performance and increase enjoyment. Factors such as playing style, skill level, and personal preferences must be taken into account when choosing clubs. Consulting a golf pro and trying out different sets of clubs is a good idea. Researching reputable sellers, both in stores and online, is also important.
Players are all unique and their needs and abilities vary. Taking time to find the right clubs can enhance gameplay. Making informed decisions based on swing speed, trajectory preferences, and distance control can help get better results. Knowing about club components and their importance is also important.
Average distances each club type can achieve should be considered when buying. Price ranges should also be taken into account. Further knowledge about specific types of clubs like drivers and fairway woods will help with buying.
Properly buying golf clubs is key to a great game experience. Players should use available resources and get professional advice. Finding the perfect clubs takes time, trial and error, and luck.
Overview of different types of golf clubs available
Golf clubs come in various types, each for a unique purpose. Knowing the options can help golfers play better.
Drivers: Big heads and long shafts to hit far.
Fairway woods: Smaller heads and higher lofts for fairway and rough.
Hybrids: A mix of irons and woods for accuracy and distance.
Irons: Long and short irons for control and precision. Smaller heads and higher lofts than woods.
Golfers must choose the right club for their skill level, style and needs on the course. Knowledge of each club's purpose and how it works helps when selecting. Factors such as swing speed, forgiveness and shot trajectory must be considered for better performance.
Factors to consider when buying golf clubs
When it comes to buying golf clubs, there are several important factors to consider. In this section, we will explore these factors and discuss how they can impact your purchasing decision. From determining your playing style and consulting with experts, to trying out different clubs and considering the pros and cons of buying used or new, we will guide you through the process of finding the perfect golf clubs for your game.
Determining the type of golfer you are and your playing style
Assess your skill level honestly – whether beginner, intermediate or advanced! This helps decide the type of clubs suitable for your game, and any areas you can improve. Assess your swing technique too – such as swing speed and ball flight pattern. This guides you in picking clubs with the right flex and clubhead design for distance and accuracy.
Analyze your playing style – different golfers have different styles, like control or distance. The clubs should match these – like forgiving irons for off-center hits, or high-launching drivers for maximum distance. Personal preferences in aesthetics, like clubhead color or shaft material, can contribute to a better experience. All these elements make sure the clubs you buy are tailored to your needs and goals.
For expert advice, seek help from a golf instructor or fitter. They provide valuable insights and recommendations based on their expertise. But remember, they can't magically fix your swing. But they can help you pick the perfect club to blame instead!
Consulting with a golf professional for expert advice
Consulting a golf pro can give you valuable, expert advice when buying golf clubs. They have lots of knowledge and experience in the game, assessing your individual needs and playing style. Providing guidance on club selection, custom fittings and equipment upgrades tailored to your game. Their expertise helps you make informed decisions and invest in clubs that improve your performance.
Golf pros comprehend all the factors involved in picking golf clubs. Taking into account your swing speed, ball flight patterns, distance goals and skill level to determine which clubs best suit you. Consulting with them gives you personalised recommendations based on their analysis of your unique qualities as a golfer. This guarantees you choose clubs designed to optimise your performance.
In addition to advice on club selection, golf pros can help with club fitting. With access to advanced tech such as launch monitors and simulator systems measuring key parameters like clubhead speed, launch angle and spin rate. Careful analysis of this data allows small adjustments to your clubs or custom-made options suited to your swing dynamics.
Consulting a golf pro not only ensures expert advice but also a chance to test clubs before buying. Pros often have demo clubs or access to fitting centres so you try out different sets of clubs on real grass or indoor simulators. This lets you feel the performance of each club and determine which ones feel best for your swing.
To get the most out of consulting a golf pro, it is important to come prepared with info about your game and goals. Discuss any consistent misses or weaknesses in your game and areas you'd like to improve. Be open to trying different brands and models the pro recommends. They know the market and can suggest options you may not have considered.
Seeking advice from a golf pro taps into their expertise and knowledge to make an informed decision when buying golf clubs. Their guidance ensures you invest in equipment that complements your game and enhances your performance. Beginners and experienced golfers looking for an upgrade can benefit from consulting a pro, getting valuable insights that lead to more rewarding and successful rounds of golf.
Trying out different sets of clubs before making a purchase
Golfers should test out different sets of clubs before buying to make an informed decision. This allows better performance on the course.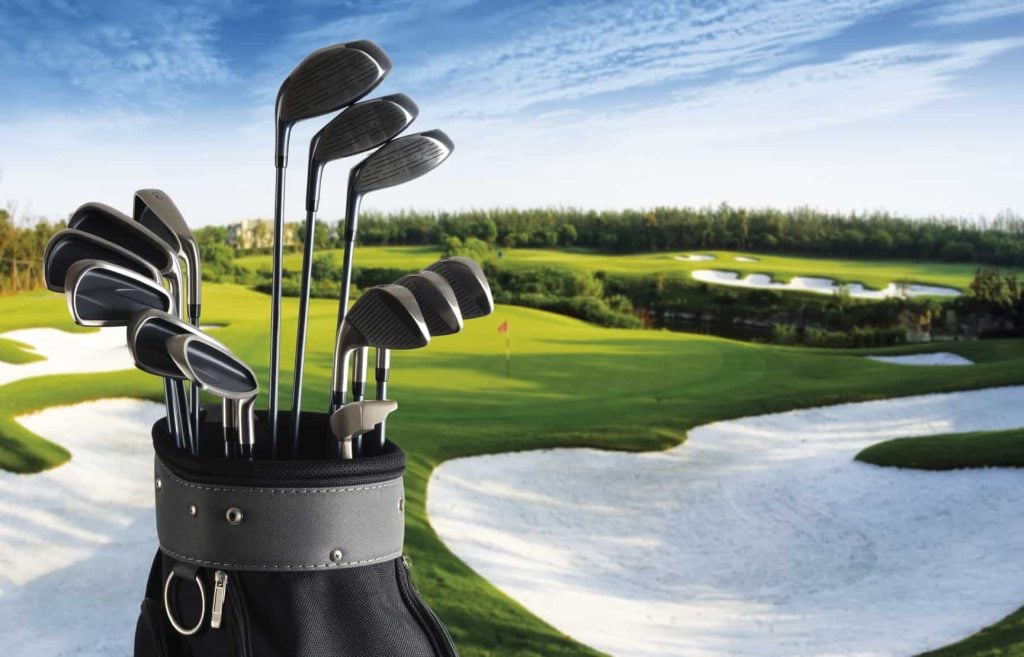 Here's a guide for trying out clubs before purchase:
Visit a local golf store with many club options.
Ask knowledgeable staff for recommendations based on skill level and playing style.
Use hitting bays or indoor simulators to test distance, accuracy, and feel.
Try out multiple sets to compare performance. Take your time to find the right set.
Also, assess features like clubhead design, shaft flex, grip size, and weight distribution. Trying out different options increases chances of selecting the ideal set. Trust your gut, because bad feeling in your hands is worse than a bad golf swing.
Trusting your intuition and going with clubs that feel the best to you
When buying golf clubs, it's essential to select ones that feel great in your hands. You need to be confident with them. Consulting a golf pro and testing various sets can help, but ultimately, your intuition is critical.
Golfers have different swings and playing styles. Listen to your gut and notice the weight, feel and interaction with the ball when you swing. This impacts enjoyment and performance.
It's prudent to consider other factors too, like club type, brand and budget. Research quality sellers online and offline to get durable clubs.
Trust your intuition when selecting golf clubs. Add in expert advice and research for the perfect ones. Don't be scared to trust your instincts!
Pros and cons of buying used or new clubs
The pros and cons of buying golf clubs, be it used or new, are well worth considering. New clubs can come with the latest tech features and warranties, but cost more money. Used clubs offer great savings, but may have wear and tear. For an informed decision, consider personal preferences, budget, and performance expectations. Plus, consult a golf expert to get the best advice. Remember, used clubs can be a great option for beginners or casual players.
Researching and finding a reputable seller when buying online
Buying golf clubs online can be a great way to upgrade equipment. But, it's key to research a reliable seller. When searching for one, look at:
Customer reviews and ratings. This gives insight into the seller's rep and product quality.
A wide selection of golf clubs. This shows expertise and increases the chance of finding the perfect club.
Return policies or warranties. This can protect if the club is unsatisfactory or has issues.
Detailed product descriptions. Including condition, specifications, and any extras.
Clear communication channels, like customer service helplines or online chat. In case of inquiries or help.
Checking out a reputable seller before buying golf clubs online is vital to make a satisfactory purchase and avoid scams or fraudulent activities. Evaluate each seller before finalizing to have a safe and reliable transaction.
Best places to buy golf clubs in 2023
Looking to upgrade your golf clubs in 2023? Discover the best places to buy golf clubs that cater to your unique needs and preferences. From extensive inventories and flash sales at TGW to the budget-friendly options at Dick's Sporting Goods, there is a range of retailers to explore.
Delve into Callaway Golf Preowned for certified clubs or Golf Galaxy for an emphasis on club stats and variety. If you're seeking custom-made clubs, True Fit Clubs has you covered, while Worldwide Golf Shops offers package sets for different golfers.
Consider Golf Avenue for pre-owned clubs, PGA Tour Superstore for expert recommendations, or Rock Bottom Golf for significant discounts. Get ready to improve your game with the perfect golf club shopping destination.
TGW – extensive inventory and flash sales
TGW is a top golf club retailer, with a vast selection and regular flash sales. Golfers of all levels can find the perfect clubs for them. There are brands, models, and types to choose from. Product descriptions and customer reviews aid customers in shopping.
Flash sales are an awesome way for golfers to save money on great equipment. Special discounts and deals make it possible to get new clubs without spending much.
The website is easy to use. Categories help customers hone in on what they want. Specifications, images, ratings, and reviews make it easier to make wise decisions.
TGW has it all, from drivers to putters. Quality gear at great prices make them a top pick for golfers.
Dick's Sporting Goods – best budget option
Dick's Sporting Goods is the perfect spot for golfers on a budget! They offer a wide selection of golf clubs, like drivers, irons, wedges, and putters. Prices are competitive, so you'll be sure to find something that fits your budget. The knowledgeable staff is there to help you find the right clubs for your game. Plus, they provide club fitting services to make sure the clubs fit your swing and body type.
You can find both new and used golf clubs at Dick's Sporting Goods. Don't forget that sales and discounts occur throughout the year. Check out the website or the nearest store to find the right clubs for your game. Investing in the right equipment is key to improving your performance on the course!
Callaway Golf Preowned – best option for certified clubs
Callaway Golf Preowned: the top choice for golfers! They guarantee quality and performance with their certified pre-owned clubs. They inspect each club to meet the highest standards and give golfers confidence.
Plus, they specialize in pre-owned clubs, so golfers can enjoy premium quality at competitive prices. And, they offer a wide range of different models and years, so you can pick the perfect fit for your game! Drivers, irons, wedges, and putters – all available at Callaway Golf Preowned!
Golf Galaxy – emphasis on club stats and variety
Golf Galaxy is a renowned seller, putting a focus on golf club stats and variety. They give detailed information about the performance and specs of each club, allowing customers to make informed decisions based on their own preferences and playing style.
Golf Galaxy provides:
Detailed performance info for every club
Wide range of options
Catering to all skill levels
Different club designs
Shaft materials
Grip styles
In addition to stats, they offer an extensive selection. Understanding that each golfer is individual, offering a broad range of choices in terms of design, shaft, and grip styles means every golfer can find the right fit for their game.
Golf Galaxy goes further than just basics, spotlighting specific details like performance characteristics and design improvements. With their focus on stats and variety, golfers can choose clubs to maximize their performance on the course.
True Fit Clubs – find the perfect club for you!
True Fit Clubs – specialization in custom-made golf clubs
True Fit Clubs are specialists in custom-made golf clubs. They offer personalised options to fit the golfer's unique swing characteristics and preferences. Club customization is available, such as shaft fitting, length adjustments, loft and lie angle alterations, and grip customization.
At True Fit Clubs, they exceed off-the-shelf options. Professionals work with golfers to evaluate their swing mechanics and determine their needs. This helps the player to understand the importance of club fitting and find the perfect combination of clubhead design, shaft flex, weight distribution, and other variables to improve their performance.
Golfers from True Fit Clubs are offered guidance and support throughout the selection process. Valuable advice is provided on choosing the right club type based on their skill level and playing style. The company delivers an excellent buying experience by giving each golfer individual attention and recommendations.
Pro Tip: Be sure to give the professionals involved with True Fit Clubs all the information about your game. Describe your strengths and weaknesses accurately. This will ensure you receive a set of clubs tailored precisely for you.
Worldwide Golf Shops – package sets for different types of golfers
Worldwide Golf Shops comprehends golfers' diverse needs. They offer package sets for all sorts of players, from beginners to experienced ones. These sets are designed to meet every golfer's skill level. Plus, they allow customization, so golfers can personalize their club selection according to their preferences.
The staff at Worldwide Golf Shops has extensive product knowledge and can guide customers in choosing the right package set. Also, package sets are great value for money – golfers can get a comprehensive set of clubs at a lower cost than buying them separately.
Worldwide Golf Shops is a trusted retailer with a history of providing quality golf equipment. They prioritize customer satisfaction and offer a wide range of options. That's why they are a popular choice for golfers looking to upgrade their equipment.
Golf Avenue – popular online retailer for pre-owned clubs
Golf Avenue is renowned for their online pre-owned clubs. They offer a range of quality clubs, without compromising performance and condition. They have become a trusted source, offering premium golf clubs at lower prices than buying new.
Their expertise in pre-owned clubs makes them ideal for those seeking specific models or brands. They provide convenience and accessibility, with an extensive inventory and a seamless shopping experience.
Shopping at Golf Avenue offers cost savings while still acquiring high-quality clubs. Their pre-owned collection consists of gently used clubs that have been inspected and graded. Genuine clubs at discounted prices, giving customers peace of mind.
Furthermore, Golf Avenue values customer satisfaction. Their knowledgeable staff can help with customizing specifications, and address any concerns after delivery. They aim to meet customer expectations and ensure a positive buying experience.
PGA Tour Superstore – recommended for experts
The PGA Tour Superstore is the go-to for experienced golfers. It boasts an array of top brand clubs offering the latest tech and advancements. Plus, the knowledgeable staff can provide advice and help pick the perfect gear for individual preferences and style.
Moreover, the PGA Tour Superstore may offer further services, like custom club fittings or professional consultations. These services can ensure experts have the ideal equipment to suit their unique swings and game requirements.
Pro Tip: For ultimate performance on the course, take advantage of the specialized services at the PGA Tour Superstore. Custom club fittings and professional consultations can optimize your equipment to match your personal playing style.
Rock Bottom Golf – significant discounts on clubs
Rock Bottom Golf is the ideal spot for golfers searching for huge discounts on clubs. They are known as a dependable seller, offering a large selection of discounted golf clubs. All types of golfers can find the perfect fit – new or pre-owned – to suit their needs and budget.
A key benefit of shopping at Rock Bottom Golf is their discounted prices. This allows golfers to purchase top-notch clubs from reputable brands at a fraction of the cost. With these savings, golfers of all skill levels can improve their game without going over budget.
Rock Bottom Golf also has a user-friendly online platform for purchasing clubs. Plus, they have great customer service. The knowledgeable staff provides expert advice and recommendations based on each golfer's specific needs and preferences. Whether you're a beginner or an experienced golfer, Rock Bottom Golf will help you find the perfect set of clubs at a great price.
In summary, Rock Bottom Golf is a great choice for golfers wanting significant discounts on high-quality golf clubs. Don't miss out on the chance to upgrade your golfing experience without breaking the bank. Visit Rock Bottom Golf today!
Step-by-step guide to buying golf clubs
Looking to upgrade your golf clubs? This step-by-step guide will help you navigate the process seamlessly. From determining your budget to booking sessions with professional fitters or instructors, we'll explore the importance of small adjustments, utilizing adjustable clubheads, and the advantages of professional fittings and adjustments over buying all new equipment. Get ready to take your golf game to the next level with the right set of clubs.
Determine budget for equipment upgrade
Money is key for boosting your golf game. Analyze your budget to make smart decisions about the clubs you invest in. Think about what you're willing to spend. Consider how often you play to decide if you need more money. Compare costs of different types of clubs, remembering expensive ones may offer better performance. Account for extras like accessories, maintenance, and customization.
By figuring out your budget, you can prioritize spending and get clubs that fit both your playing style and financial goals. Keep in mind, investing in high-quality clubs can make a big difference in your game. As the article '1. Introduction' points out, having the right clubs is essential for an enjoyable and challenging experience.
Book a session with a professional fitter or instructor
Seeking the help of a professional fitter or instructor is key in today's golf world. Their expertise and guidance can upgrade your game and get you the perfect clubs for your needs. Here are the steps to book a session:
Research and pick a reputable pro: Take the time to find a skilled and experienced fitter or instructor near you. Look for one with a good track record of helping golfers improve.

Schedule an appointment: Contact them to arrange a meeting. It's best to book in advance, as professionals are usually busy. During the conversation, share your goals, preferences, and budget.

Attend the session: Arrive on time with the necessary equipment or documents requested by the pro. During the session, you'll be assessed and measured to determine your club requirements. The pro will then choose clubs that match your performance.
Benefits of booking a session with a professional fitter or instructor include:
Professional expertise:

A trained fitter or instructor knows a lot about golf club technology, shaft options, and other performance factors. Their advice stops you from making costly mistakes.

Customization:

A pro can give personalized recommendations based on your swing characteristics, physical attributes, and playing style. This helps you find clubs that fit comfortably and bring the best results.

Confidence on the course:

Investing in a session with a pro shows your commitment to the game and your desire to improve. With their guidance, you'll trust your equipment more, leading to better rounds.
Don't miss out on the chance to book a session with a professional fitter or instructor. Their know-how will help you get the perfect clubs, taking your performance to the next level. Enjoy improved results and a greater sense of fulfillment with the help of a pro.
Small changes and a club fitting can make your golf game 'fore-some'!
Importance of small adjustments and club fitting
Small alterations and club fitting are essential for optimizing golf clubs' performance. Making modifications and customizing properly can help improve accuracy, distance, and overall game experience. The significance of small tweaks and club fitting must not be underestimated! It lets players capitalize on their potential and achieve better golf scores.
Customization is a major part of this process. Making small adjustments to golf clubs, through club fitting, allows players to modify the equipment to fit their needs. This includes altering factors like club length, loft angle, lie angle, and grip size to optimize swing mechanics and increase comfort. Additionally, proper club fitting enhances accuracy because it ensures players have clubs that are made for their swing characteristics and playing style.
Club fitting also boosts distance. By optimizing launch angle, spin rate, and shaft flex, players can generate more power and hit longer shots. In addition, it helps golfers locate clubs that feel comfortable in their hands, improving feel and control over shots. All of this contributes to an enjoyable playing experience.
It's important to remember that small adjustments and club fitting are personalized processes. Tailoring these changes to each golfer's unique needs can drastically improve their performance on the course. They can increase accuracy, distance, feel, and the overall experience.
Don't miss out on the opportunity to improve your game by ignoring small adjustments and club fitting. Take the necessary steps to optimize your equipment and maximize your potential. Get professional guidance or advice from experienced instructors to ensure that every swing counts and every shot is precise. Prioritize small adjustments and club fitting to elevate your golfing experience and truly unlock your full potential on the course.
Utilizing adjustable clubheads
Adjustable clubheads can be a great asset for golfers trying to refine their game. These clubheads can be adjusted for loft and weight distribution, allowing players to tailor their shots for maximum distance or accuracy. Here are a few of the perks of using adjustable clubheads:
Customizable Loft: By changing the angle, golfers can alter the trajectory of their shots, so they can adapt to different terrain and weather.
Weight Distribution Adjustments: Adjusting weight distribution can help with balance and stability during a swing, resulting in greater control over ball flight.
Adaptability to Player Skill Level: Adjustable clubheads are suitable for all skill levels, from beginners to more experienced players.
Cost-Effective Option: Rather than buying multiple sets of clubs, golfers can simply adjust one set, saving time and money.
Golfers should understand how adjustments affect their game and get advice from professionals, if necessary. Taking advantage of adjustable clubheads is a great way to improve your game and adapt to any situation. You can maximize your potential and enhance your performance on the course by incorporating them into your equipment lineup. The pros know how to tweak your game without breaking the bank.
Advantages of professional fittings and adjustments over buying all new equipment
Prof'l fittings & adjust'ments offer lots of perks over buying all new equip'ment.
Customized fit: Fittings ensure clubs are made to suit your needs & pref'rences.
Improved perf'mance: Pros make adjustments to optimize shots based on your swing & style.
Trial options: Try diff'rent clubs before buying to find the ideal fit.
Expertise: Pros have deep knowl'dge of club compon'ts & can give recom'mendations.
More than just these advantages, prof'l fittings offer unique benefits like personalizing clubs to your playing style & swing mechnics, and expert advice selecting the right clubs for peak perf'mance. Investing in prof'l fittings & adjust'ments is a great way to get the most out of golf & have a fun & challeng'g experience.
Golf club buying guide
When it comes to buying a golf club, there are several factors to consider. From player-specific considerations to the price ranges and options available, understanding the components and their importance is crucial. Additionally, exploring the average distances each club type can achieve provides essential insights. In this golf club buying guide, we will delve into these aspects, including specifics about drivers and fairway woods, to help you make an informed decision on your next golf club purchase.
Player factors to consider in selecting the right club
Selecting the correct golf club is imperative for a successful game. Player factors are necessary to consider when picking a club that best fits an individual's golfing needs. These factors include playing style, skill level, physical characteristics, preference for feel, and budget.
A story to prove why considering player factors is so important: A friend of mine was struggling with control and distance when hitting a driver. After consulting a professional, they realized the shaft of the driver was too stiff for their swing speed.
Making adjustments based on their physical characteristics and playing style preferences, they found a driver with a more suitable flex that gave them improved accuracy and distance. This story shows why it's so critical to consider player factors when selecting a club.
Average distances each club type can achieve
Golf clubs differ in their distance coverage. It's key to pick the right club for your game. Every club type, such as drivers, irons, and wedges, has its own unique features which decide how far it can go.
To understand the average distances each club type can achieve, looking at a table with approximate ranges is helpful. This table is based on standard golf club specs and player differences. These distances may alter, depending on things such as swing speed, technique, and course conditions.
| Club Type | Average Distance Range |
| --- | --- |
| Driver | 200-300 yards |
| Fairway Woods | 150-250 yards |
| Hybrids | 120-220 yards |
| Irons | Varies by number (5 iron: 160-180 yards) |
| Wedges | Varies by loft (Pitching Wedge: 100-120 yards) |
Apart from the average distances stated in the table, individual player factors need to be considered – such as skill level, swing mechanics, and physical capabilities. Also, environmental conditions like wind speed and direction will impact the distance achieved during play.
I heard a story from a golfer who noticed his average distance with each club changing as he improved his swing technique. He was having trouble hitting his desired yardage with his irons. So, he got professional guidance and made swing adjustments. Through these alterations and regular practice, his iron distances saw a big increase. This shows how important proper technique and skill development are for achieving maximum distances with each club.
Price ranges and options for golf club sets
Golf club sets come with a range of prices and options. To make an informed decision, it's important to know the available price ranges and what comes with them. Researching retailers like TGW, Dick's Sporting Goods, and more can help.
For example:
| Retailer Name | Types of Sets | Price Ranges | Unique Features/Promotions |
| --- | --- | --- | --- |
| TGW | Beginner Sets | Low-End | Flash Sales |
Package deals and discounts on specific models or brands may also exist. It's worth noting these to get the best deal.
Understanding golf club components and their importance
Golf club components are must-knows for any golfer looking to up their game. From grips to shafts and clubheads, each part plays a big role in the club's performance and feel.
Grips give control and stability while swinging. It pays to choose one that fits comfortably and lets you keep the right pressure.
Shafts affect the club's flex and stiffness – this in turn affects distance and accuracy. It depends on swing speed and tempo.
Clubheads make contact with the ball, transferring energy from the swing to launch it. Design, size and weight distribution all affect forgiveness, distance and trajectory.
Knowing all this helps you pick the right clubs and make adjustments. Professional fittings are invaluable, as they help you tailor the components to your playing style.
It's clear: understanding golf club components gives golfers the power to choose and adjust clubs for better performance. Distance control, accuracy and overall enjoyment on the course can all be improved by considering factors such as grips, shafts and clubheads.
Specifics about drivers and fairway woods
Drivers and fairway woods are an important part of a golfer's kit. They give players the ability to hit great distances and accurate shots. Each club has its own special specifications, which fit different playing styles. To understand them, it is important to learn about their components, characteristics, and design features.
The table outlines key aspects like loft angle, clubhead material, shaft flex options, and adjustability features. Drivers are mainly developed for maximum tee-off distance. They have low loft angles and large clubheads, allowing for more forgiveness on off-center hits. On the other hand, fairway woods are used for longer shots from the fairways or roughs. They have smaller clubheads, but are more accurate and easier to use.
In addition, the shaft material is an important factor. Graphite shafts are usually found in these clubs due to their lightweight. This means golfers can swing faster to get more distance. Adjustable hosels are also becoming popular in modern drivers and fairway woods. Players can customize loft angles and face angles to suit their preferences and desired shot shapes.
By understanding these details, golfers can make the right choices when it comes to selecting clubs for their game. Knowing these specifics can help them enhance their performance on the course.
Conclusion
When it comes to buying the right golf clubs for game improvement, it is crucial to understand their overall importance. In this conclusion, we'll discuss the significance of selecting the right golf clubs and the impact they can have on your game.
Additionally, we'll encourage you to utilize available resources and seek professional guidance to make informed decisions. Remember, investing time and effort into choosing the perfect golf clubs can make a world of difference in enhancing your performance on the course.
Overall importance of buying the right golf clubs for game improvement
Buying the correct golf clubs is very important for improving your game. The clubs you choose affect your performance on the course. Consider your playing style and skill level. Ask a golf professional for advice. Trying out different sets of clubs and trusting your gut feeling are essential. Research trustworthy sellers, online or in-store, to get quality equipment.
To improve your game, buying the right clubs matters. Think about what type of golfer you are and your unique playing style. Talk to a golf pro for tailored advice. Try out different club sets to feel which ones work best for you.
Used clubs save money, new clubs have advantages. Weigh the pros and cons before buying. For online purchases, do your research to locate a genuine seller. In 2023, TGW offers a wide selection and flash sales, Dick's Sporting Goods for budget-friendly choices, and Callaway Golf Preowned for certified clubs.
Selecting the right golf clubs for game improvement needs careful consideration. Think about swing speed, ability, and the distances different club types can reach. Make choices based on personal preferences and requirements.
Encouragement to use available resources and consult professionals for assistance
Golfers must use available resources and take help from professionals to make informed decisions when buying golf clubs. Experts can provide insights on factors like club type, fit and adjustability to help golfers choose the right clubs for their individual requirements.
Professionals like golf instructors or fitters can analyse a golfer's swing and playing style to pick the most suitable clubs for optimal performance. They also have access to advanced fitting technology and tools to accurately assess club specifications. This ensures perfect fit for a golfer's unique biomechanics and maximizes potential.
To buy golf clubs, research available online platforms for product reviews, forums and tutorials. Also, check for reputable sellers to avoid scams or counterfeit products. Compare prices, discounts and package deals from different retailers, both online and in-store.
Many golfers have seen improvements in their game by using available resources and consulting professionals. Investing time in researching options and seeking expert advice helps in finding clubs that suit skill level and preferences. It also instills confidence that one is making an informed choice.
Some Facts About How To Buy a Golf Club:
✅ Golf clubs are available in different types, including drivers, fairway woods, hybrids, irons, wedges, and putters. (Source: Team Research)
✅ Consultation with a golf professional is important to find the right clubs for your playing style. (Source: Team Research)
✅ Trying out different sets of clubs before making a purchase is recommended to find the perfect fit for your game. (Source: Team Research)
✅ Consider buying used or new clubs, weighing the pros and cons of each option. (Source: Team Research)
✅ When buying golf clubs online, research and finding a reputable seller is important. (Source: Team Research)
FAQs about How To Buy A Golf Club
How do I deal with sticker shock when buying golf clubs?
Sticker shock can be a common experience when shopping for golf clubs, especially when considering top-end sets. To manage this, it is recommended to establish a spending budget before starting your search. This will help you narrow down your options and focus on sets that fit within your financial limitations. Additionally, considering second-hand options or sales at large sporting goods stores can offer more affordability without compromising on quality.
What is a lofted driver and why is it important?
A lofted driver refers to the angle of the clubface, specifically the vertical angle between the face and the ground. A higher loft on the driver results in a higher trajectory and a greater degree of launch. This is particularly beneficial for golfers with slower swing speeds or those looking to maximize distance. It is important to select a lofted driver that suits your game and provides the desired ball flight for your needs.
Why are forged irons preferred by some golfers?
Forged irons are preferred by some golfers due to their unique qualities. These irons are made from a solid metal billet that is compressed and molded using heat, resulting in a denser clubhead. The advantage of forged irons is the increased feel and responsiveness they offer. Skilled golfers who prioritize precision and workability in their shots often choose forged irons to enhance their game.
How does average score affect the selection of golf clubs?
A golfer's average score is an essential factor to consider when buying golf clubs. Players with higher average scores may benefit from clubs that provide forgiveness, a larger sweet spot, and more loft. Super game improvement clubs, such as cavity-back clubs, are commonly recommended for higher handicappers. Lower handicappers who consistently score well may opt for clubs that offer more workability and shot control, such as traditional blades.
Can I create a custom golf club set?
Absolutely! Many golf specialty shops and boutique fitters offer the option to create a custom set that suits your specific needs and playing style. Custom iron sets, for instance, allow you to choose the individual clubs and customize their specifications, such as shaft material, length, and flex. Working with a professional fitter can help you optimize your golf club set for maximum performance on the course.
What are the advantages and considerations of buying a used golf club set?
Buying a used golf club set can offer advantages such as cost savings, as used clubs are generally more affordable than new ones. It may also allow you to acquire clubs from high-end brands that might have otherwise been out of your price range. However, it is important to carefully inspect the condition of the clubs, including the clubheads, shafts, and grips, to ensure they are in good working order. Additionally, consider the seller's reputation and return policy when making a purchase.
Summary
Article Name
How to Buy a Golf Club: A Comprehensive Guide for Beginners
Description
This article describes How to Buy a Golf Club: A Comprehensive Guide for Beginners
Author
Publisher Name
Publisher Logo